Privately-brand Collective2 for your own business
If you are broker, CTA, or signal provider, you can privately-brand C2 for your own use.
Benefits:
Remove the Collective2 brand completely
Use your own domain name
Offer an always-updated track record of your strategies
Rock-solid C2 AutoTrade Technology: customers follow your trades in self-directed accounts
Our platform handles compliance obligations
Variety of business and subscription models
Completely customized look-and-feel
All technology runs on our servers. No maintenance or programming required.
Alternative to private-branding
Not ready to build a completely new non-C2 Web site? Don't currently have 50 subscribers to your own web site?
Learn about our Affiliate Program. It's free to get started, and you earn 1/3 of our fees when you bring new customers to your affiliate site.
Choose your business model:
Let C2 process your credit card subscription payments for a % of revenue
or
Pay a flat monthly fee per user
Customize the look of your web site
Some examples of Web sites powered by Collective2 technology: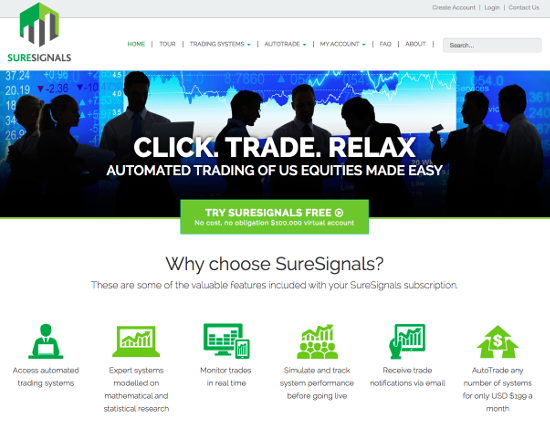 SureSignals.com uses Collective2 technology, but has customized the look-and-feel of their site. They offer their own trading strategies for one all-inclusive monthly price, which includes the ability to AutoTrade the strategies at a compatible broker.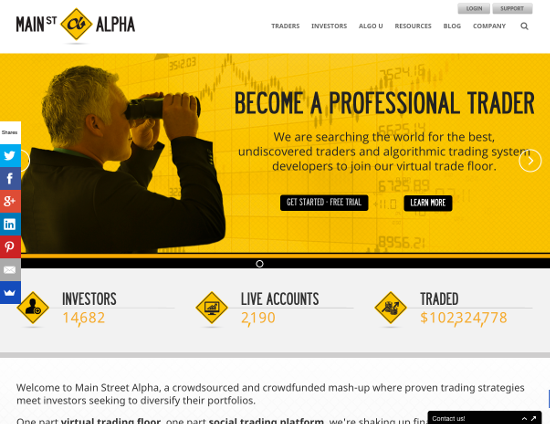 MainStreetAlpha.com uses Collective2 technology to power their trading education site. Main Street Alpha also offers their strategies on the main Collective2 site.
How we work together
Learn more about how C2 Private Branding can help grow your business. Click on the section that describes your business:
Learn more
Ready to learn more? Send us an email or call Melissa at (914)-610-3979 to schedule a conversation.